Why Winter Camp JCC?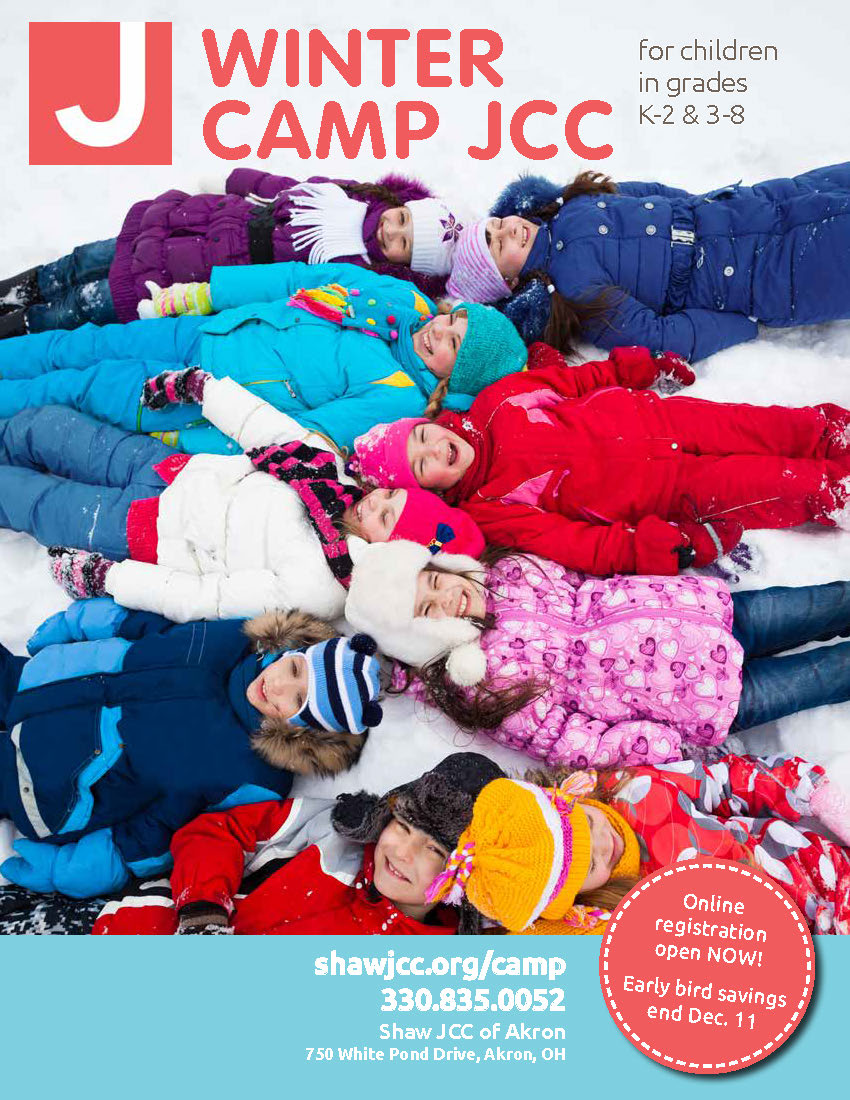 Lots of "cool" field trips
Daily themed programs
Indoor swimming
Specialists & guests
Choose from traditional and specialty camp options, plus add-on a Winter Break Sleepover at The J, Dec. 27 (grades 1-8).
Available Dates
Dec. 21, 24, 26, 27, 28 & 31 and Jan. 2, 3 & 4
(no camps on Dec. 25 and Jan. 1)
Winter Break Local School Schedules: 
Dec. 21 – Jan. 2: Copley-Fairlawn and The Lippman School
Dec. 24 – Jan. 4: Akron Public Schools and Revere Local Schools
Up to $55 off with Early Sign-up
Take $5 off each camp day if you sign up no later than Dec. 11 (save up to $55).
Member Discount
Current members of the Shaw JCC receive our discounted member rates and save up to 25%.
Before & After School Care Discount
Children currently enrolled in a Shaw JCC before or after school care program (KidSpace or Resnik) receive extended care for FREE! This is a $5 per day savings.
Camp Hours & Costs 
Traditional Camps: Shalom & Sababa for Grades K-2
Regular day is 9 a.m.-3:30 p.m. (*extended care available)
Members: $45 per day, Guests: $58 per day. 
(Sign-up by Dec. 11 and take off $5 per day)
Specialty Camps: TNBA, Sports & Songwriting
See description for dates, times and fees.
*Extended day add-on: Extended care includes 7-9 a.m. (breakfast included) and/or 3:30–6 p.m.
Extended care is included free for campers enrolled in any Shaw JCC before or after-care program (KidSpace or Resnik). All other members/guests is $5 per day.
For more information, please contact Scott Zorn at (330) 835-0052 or Diane Galizio at (330) 835-0035; or email us at camp@shawjcc.org.