The Shaw JCC of Akron is pleased to announce these six outstanding individuals will be inducted into the 2017 class of the Akron Jewish Sports Hall of Fame on June 7: Jeannine and Steve Marks, Jason Shapiro, Alan Woll, Lee Kahn (posthumously) and Dr. Scott Weiner.
"Congratulations to our inductees," says executive director Michael Neumann. "It has been four years since the Shaw JCC has inducted new members into its Sports Hall of Fame. We had a wonderful response to the call for nominations and incredible applications."
Inductees will be honored at the Jewish Community Board of Akron Annual Meeting, June 7, starting at 7 p.m. The event is free and open to the public and will be held at the Schultz Campus for Jewish Life, 750 White Pond Drive in Akron.
Steve and Jeannine Marks are two people who love their community and love to run. In 2003, they launched the Akron Marathon to promote health and fitness, galvanize the community and bring national attention to the region. Over the last 14 years, the marathon has received many recognitions including being listed among the 50 Greatest US Marathons in 2005. The Akron Charitable Marathon Organization partners with non-profits in our community to raise more than $1,000,000. Thanks to the Marks', over 20,000 runners have participated, 3000 volunteers have helped, and 100,000 spectators have cheered along the infamous blue line.
Jason Shapiro's tennis career matured on the courts of Akron Jewish Community Center. He played tennis for Firestone High School, was named to the All-Akron City team all four years, and was named player of the year for two. Shapiro was named Sectional Player of the Year in 1992-1993 and All-District his senior year. He was a state qualifier in 1992-1993. Furthermore, he led his high school team to four consecutive city championships. In 1993, he was named the Touchdown Club Tennis Player of the Year. After high school, Shapiro continued to play tennis at Eastern Michigan University where he was named to the Mid-All American Conference in 1994-1995 and All Mid-Conference Academic team 1993-1996. Presently, he enjoys golf and still competes competitively in tennis at the highest levels within the USTA and ALTA associations. He lives in Atlanta with his family.
Alan Woll was born in Akron and graduated from Buchtel High School in 1964. During his time at Buchtel, he won several letters in football and track and field. In track, he broke the Litchfield Middle School record in the 100-yard dash, running it in 10.3 seconds. In high school football, he earned an honorable mention at All-City and District, 2nd Team All City, and Akron Beacon Journal Running Back of the Week. After high school, four universities offered Woll full scholarships. He opted to showcase his talents at The University of Akron, where he continued to dominate the sport of football.
Lee Kahn was known as the only Jewish man to have played varsity basketball and football for Wadsworth High School from 1941-1943, lettering in both. He was the captain of the 1943 football team. Paul Brown offered Kahn a football scholarship to The Ohio State University. Unfortunately, Kahn was injured during summer practice and was not able to play. However, when he returned from the Army, he coached for many teams in the Medina area in football, basketball, baseball and soccer.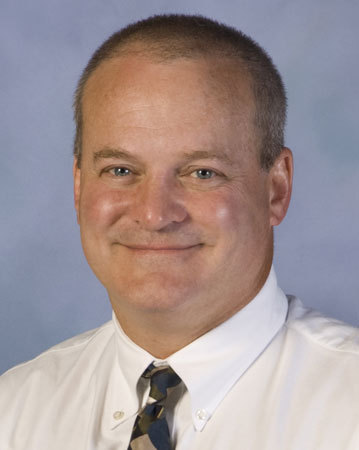 Dr. Scott Weiner was born in Columbus and graduated from Firestone High School in 1978. He was a stand-out athlete, earning letters in football and baseball. In college, he continued his love of sports by playing rugby. Recently, Dr. Weiner was inducted to the Summit County Baseball Hall of Fame. After many years in the Akron City Leagues, he continues to play for the love of the game. He is chairman of the Department of Orthopedic Surgery at Summa Hospital.
About the Akron Jewish Sports Hall of Fame
The Akron Jewish Sports Hall of Fame was established in 1971 to recognize Jewish men and women, 25 years of age and older, who live or lived in the Akron area for ten or more years. The individual must have been a participant, coach or officiated in athletics. Additionally, a non-athlete, exclusive of coach or sports official, such as an owner, founder, administrator, and/or a comparable role in sports, may be nominated if he or she made a significant and noteworthy contribution to sports in the Akron area on a state, national or international level.